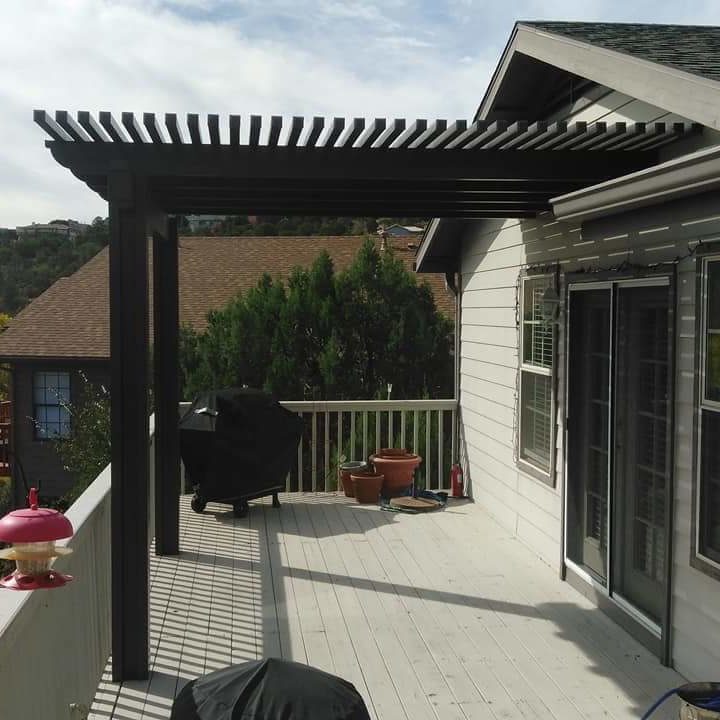 Pergolas/ Lattice Covers
Add value and sophistication to your home with a Pergola. They help protect you from the suns harsh rays while still allowing a refreshing breeze. This product is an embossed aluminum product that is Teflon coated and requires little to no maintenance. These open lattice covers have seven color options and four end cut options to make this unique to your style.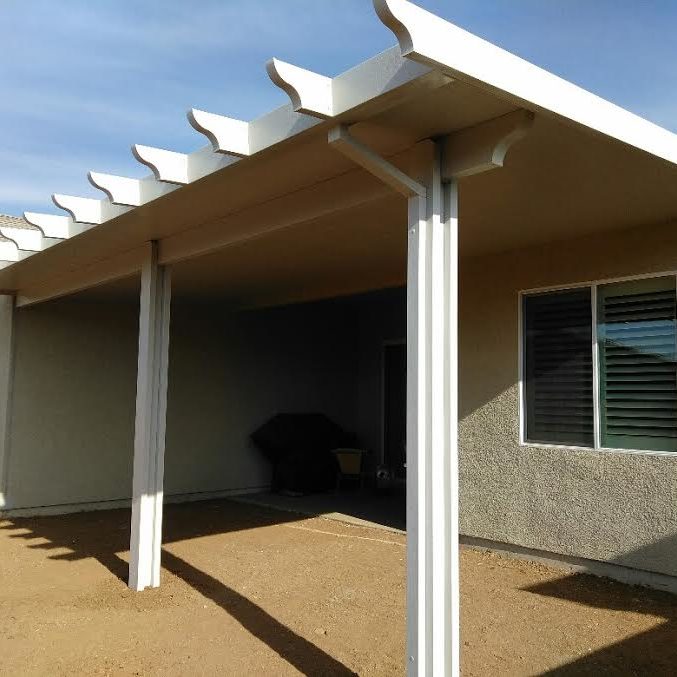 Solid Covers
Let us help you find the perfect fit for your lifestyle. Whether it is for entertaining or protection against the elements. Our low maintenance, versatile solid patio covers can be attached to your home or freestanding structures. Various options available including 'W' Pan, embossed Flat Pan or Cedar Embossed Insulated Roof Panel. All of our products are Teflon coated to withstand the natural elements. All of these solid covers come with a gutter system along with an optional leaf guard.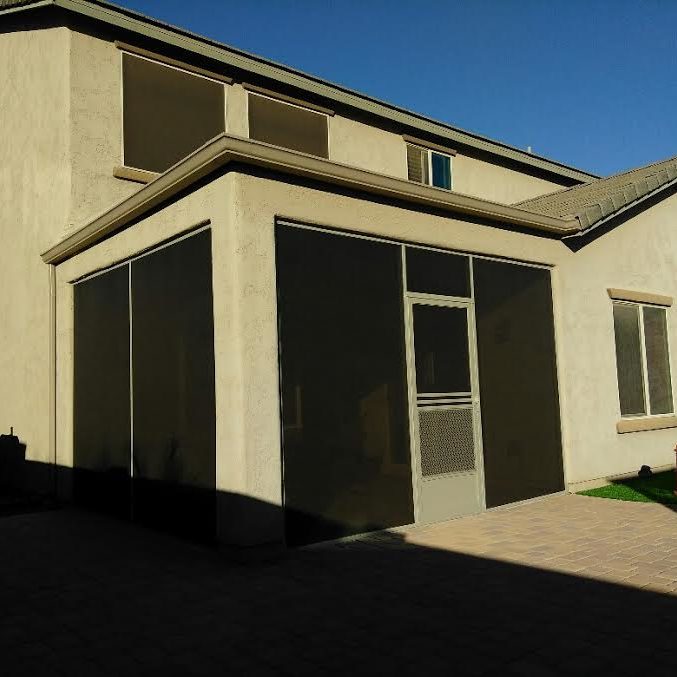 Screen Rooms
Johnson patio Covers wants to make your ideal screen room a reality. We have many options to customize the perfect Patio Enclosure for you. We use sturdy extruded aluminum that comes in a variety of colors. Screen options include a charcoal fiber bug screen or Suntex sunscreen available in 80% or 90% sun protection with six color options. The sunscreen option also helps to reduce wind and is pet resistant.